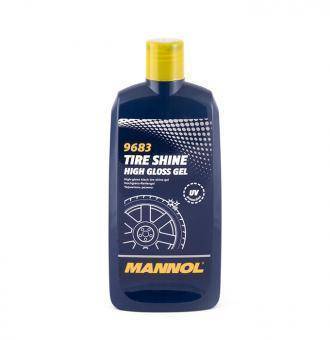 MANNOL Tire Shine
9683
The particularly resistant endurance gel does not simply deposit on the surface of the tire, but is absorbed by the rubber. The tires remain deep black and shiny for weeks – also in rain. Apply the gel in thin layers on the rubber using a sponge, that is all. Even brown tires become deep black again!
Long-lasting, intensive, black colour brilliance new tires have
Waterproof after four hours
Incredibly efficient
Counteracts the natural ageing process of all rubber compounds
Clean the surface to be treated thoroughly, apply the product as thinly as possible. Attention: Avoid contact with tire treads, rims and the brake system.